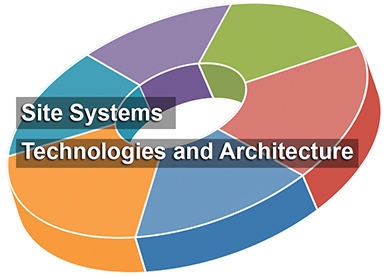 Stowe is an industry leader within the forecourt environment supporting site systems, hardware and other equipment on site. With 25 years' experience our offer to the retail and forecourt market remains an innovative combination of services which our clients can select as a total package, or simply utilise those services they require. Innovation is key to keeping our offer competitive in the market including industry firsts to ensure our clients receive the best possible value for their maintenance investment.
Stowe is a proud supplier of Fuel Automation Software which includes items such as forecourt operating systems, Anti-virus, Windows licenses and any other software that may be required on site.

Stowe proudly supports any brand of forecourt system and is experienced at undertaking software integration to ensure that our clients' needs on site can be met. Such integration includes payment systems, tank gauging, different shop or back office systems.

Wet Stock Management is more than just recording sales on a site, but ensuring that losses on site are protected against through controls implemented on these systems. Theft and local account fraud can be quickly identified through accurate reporting and cross checks on the various systems.

Stowe's hardware procurement include items such as PC's and POS peripherals such as scanners, printers, cash drawers etc. With the nature of our industry being within the forecourt industry, we are also able to develop interfaces between the various site systems and the forecourt equipment that we supply such as Automated Tank Gauging (ATG), Attendant and Debtors Tagging solutions, outdoor payment devices as well as other proprietary interfaces.

In addition to POS and forecourt hardware, our sales team are happy to assist with consumables such as printer cartridges, shelf labels, attendant tagging and readers, money counters, tally rolls and other such items.

Contact us today for a quote: sales@stowe.co.za
Being a brand agnostic service provider, Stowe is willing to assist with systems integration between different systems required by the client. Interfacing between the site system and forecourt equipment such as Automated Tank Gauging (ATG), Attendant and Debtors Tagging solutions, Outdoor payment devices and other proprietary interfaces allow the client to carefully select the optimum solution for their sites.

The Systems Integration Process will include a process of User Acceptance Testing (UAT) and Consultation with the client and providers to ensure that the best solution is created.

This integration can be taken to the next level with Pilot projects, Roll outs or any other phases needed by the client to ensure minimum disruption to their network. These processes provide the customer with Quality assurance when implementing a version update, new product or other integration.

Asset Management
Stowe's procurement function is undertaken across South Africa as well as certain other Southern African regions, with regional warehouses close to our clients' local branches or sites. We manage stock being installed at site, changed/replaced during maintenance calls as well as insurance and warranties on such items through our in-house Proprietary system. AssetWISE is a web hosted service that allows our client access to see real time reports of asset levels, warranties and other asset related information to better understand their own needs.
Supply Chain Management
Supply Chain Management is of ever increasing importance as economic pressures create greater the need for tighter control and better negotiations and relationships with suppliers. Our clients may have direct agreements with specific suppliers, but Stowe manages the procurement, repair and warranties with these suppliers, keeping our clients informed of our processes and updating records within our proprietary Stock Management system.
Warranty Control
Many of our clients believe that a "swap out" policy with their sites is the best way to maximise up-time and reduce disruption to business. With this comes the complication of managing product warranties and repair history. Stowe removes this workload from our clients and manages it on their behalf, overseeing product repairs under warranty as well as assessing viability of repairs on items that may be end of life or uneconomical to repair.

In a service centric environment, Stowe is constantly assessing processes and refining our service to ensure that we are improving the experience for our clients. Stowe adheres to strict Service Level Agreements (SLA's) with each of our clients, ensuring that their expectations are met and that their investment in Support and Maintenance can be evaluated and analysed for trends that may affect their business.

Our nationwide footprint and service centric approach allows us to undertake a number of services for our clients including:
Product Roll-Out and Implementation
Allowing any software updates, hardware refreshers, version upgrades and site level projects to be undertaken on a local or national level according to a pre-determined time line.
Training
Product training can take place at site level or in a class room environment. Training is available from experienced trainers on NetPOS, NetACC, PEC, Retalix Storepoint, Winbranch and Namos software amongst others.
Vendor Co-ordination
On behalf our client, Stowe is able to manage all suppliers involved on a project including site normalisation, pump installation and other activities to ensure tight timelines are adhered to.
Project Management
Local or national projects can be co-ordinated by our team along short or long timelines. Our extensive experience includes software conversions (e.g. PEC to Namos), product integrations (e.g. Automated tank gauging), version upgrades and patches, hardware refreshers (replacing end of life hardware across a national network of sites) etc.

All activity on site is recorded on an electronic Job card system, providing the Projects team will real time updates on project status and any unexpected complications being experienced at site level. This facilitates accurate call closure and statistics on the success of a particular project.

The Service industry is a highly competitive environment, where there are few differentiators. Stowe strives to create innovative solutions that provide service centric solutions to our clients. By far the largest element of our offer can be broken up into two key elements: a full time Service Desk and On-site Field Services team.
Stowe 24 Hour Service Desk
Dedicated teams of Service Desk agents are available to support clients and perform remote diagnostics on site to resolve issues quickly with the least amount of disruption on site. Continuous product training and cross pollination allow our teams to constantly improve service. Supported site systems and products include:
• NetPOS/NetACC
• Winbranch
• Retalix Storepoint
• Namos
• PEC
• Alien forecourt software
• Smartfuel
• Bizerba range of slicers and scales
• E-fuel and Fuelmaster
• Tank gauging

The Call centre is able to perform online incident and problem management, tracking calls from time they were logged through to feedback on site and finally to call closure with site history available for trends identification.
A dedicated Data Bureau is responsible for Data upliftment as well as Data and Transaction management, providing the client with key statistics on trends, areas of concern and needs identification within the network.
On Site Maintenance
Stowe's support of a number of Wet Stock Management systems includes experienced technicians available to visit sites directly to resolve issues that may occur. Our footprint extends beyond South Africa and includes Namibia, Botswana, Mozambique, Lesotho and Swaziland amongst others.
Stowe's field services team are trained on various products to ensure all our clients have the freedom to choose the correct forecourt management system to suit their site requirements. Currently Stowe supports a number of common forecourt software solutions such as PEC, Namos, Winbranch, Storepoint, Alien, Smartfuel. NetPOS and NetACC systems. This not only covers forecourt or shop systems but also back office system support where managers/owners are reliant on reporting, account management and stock control to keep an eye on their business.

Maintenance contracts can be concluded as a group via an Oil company, or as a single dealer who requires only one or two sites to be supported. Contact us now for more information on our Single Dealer Maintenance solution (LINK).

The advantage of such support contracts is the certainty within business: certainty that a technician will be available, what timelines have been laid out for problem resolution, predictable costs relating to such services as well as the availability of swap out stock in any particular region.

POS Support is not limited to only the forecourt industry as Stowe is able to support Retail Software and Hardware with our most recent contract being concluded with an Industry distributors for their range of Slicers and Scales which will be supported across their growing market.